Beskrivelse
3D sound reproduction equivalent to 7.1.2 channels realised using Yamaha's unique Digital Sound Projector technology to let you enjoy movies and music with thrilling 3D surround sound. MusicCast functionality lets you enjoy a variety of audio content throughout your home using an exclusive app.
Surround sound from a 44-speaker array in a total 46-speaker configuration —the most in YSP history
Six height channel speakers on each side provide 3D surround sound reproduction equivalent to 7.1.2 channels
The latest surround sound formats, Dolby Atmos® and DTS:X, are supported
*DTS:X becomes possible with a firmware update
A total of ten programmes in three categories for CINEMA DSP 3D are supported
Dialogue Lift ensures that dialogue comes from the center of the screen
An external subwoofer can be used with wired or wireless connection
(the SWK-W16 Wireless Subwoofer Kit is included)
MusicCast lets you stream any music content to other MusicCast products
The MusicCast CONTROLLER allows you to control all MusicCast products and operate all music sources from your smart device
Support for internet radio and various music streaming services
AirPlay® allows music streaming from Mac, PC, iPod, iPhone and iPad
Supports Bluetooth® output for pairing the YSP-5600 with other Bluetooth equipped products
Supports various codecs: MP3, WMA, MPEG4-AAC, Apple Lossless, WAV, FLAC and AIFF
HDMI input with 4K60p Pass through and HDCP2.2
OSD supports overlay over HDMI input and multiple languages
(English, German, French, Spanish, Italian, Dutch, Russian, Swedish, Turkish, Japanese)
Clear Voice makes dialogue and narrations easy to hear
Simple external design features a mesh grille cover over the front and top
Indicators are placed on the inside of the grille and extinguished when not needed
Wall mounting is possible, so you can choose the best look for your interior
Sound from Above, for an Incredible Sense of Presence. The Dream 3D Surround Sound Has Arrived.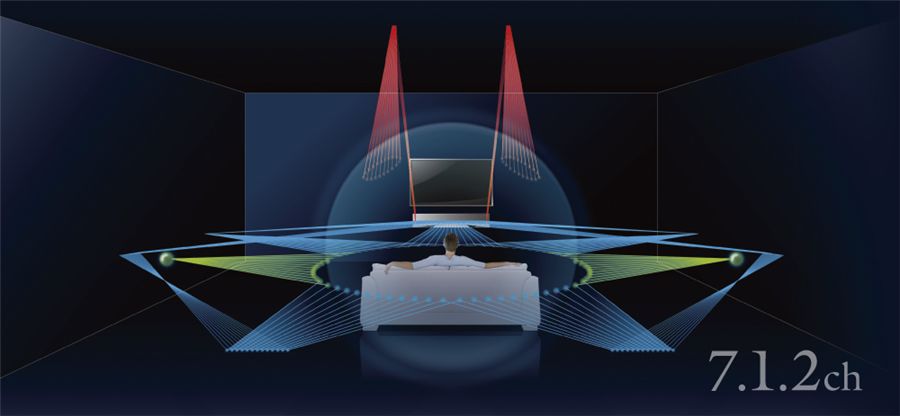 Real 3D Surround Sound Reproduction Realised in a Single Unit by Digital Surround Projector Technology
Inside the unit's front grille are 44 precisely calculated and positioned speakers. In order to create 7-channel sound beams (Front left/right, Centre, Surround left/right, Height left/right), each of the speakers is controlled by and individual delay time and is driven with its own independent amplifier circuit. These beams are projected onto the walls and ceiling, to be reflected accurately to the listening position. This creates the same sound as real wall and ceiling speakers —not a virtual sound, but real 3D surround sound reproduction. In addition, the YSP-5600 uses the Surround channel sound beam for Surround Back, and the Surround channel is phantom merged to support the equivalent of up to 7.1.2-channel Dolby Atmos or DTS:X reproduction.

Incorporates the First YSP to Create a Height Channel by Using Sound Beams from Specific Array Speakers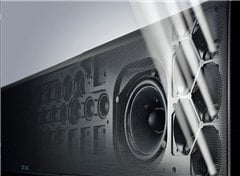 Height channel audio playback is realised by placing six array speakers at each end of the unit (a total of 12). For these array speakers, 28mm diameter units are used. In order to obtain the maximum sound beam effect, they are mounted on an angled baffle and sound beam vertical control is adapted. Sound field reproduction is just as if real speakers were mounted on the ceiling, so you get great sound without the bother of mounting speakers and stringing wires.
Height Channel Positions Can Be Precisely Adjusted to Match the Listening Position
For reproduction of the latest surround sound formats such as Dolby Atmos and DTS:X, the relationship between the listening position and the height channel locations is very important for faithful reproduction of the sound space. The YSP-5600 adjusts the angle of the sound beam directed at the ceiling allowing the height channel position to be matched to the listening position either manually or automatically. Even if the listening position relative to the display changes, you'll get the effect of the height channel for natural 3D surround sound.

Directed Sound Beams Realise Distinct Height Channel Audio
The height channels can be located as close to the listening position as the centre speakers, and their positions and sound quality have a large effect on the live performance feeling created by multi-dimensional sound. By using directed beams reflected just once off the ceiling for reproducing the height channels, the YSP-5600 obtains a sharp sound position and distinct sound, ensuring realistic reproduction of environmental sounds such as thunder. You'll experience the thrill of 3D surround sound that "rains from heaven."

Dialogue Lift Ensures Proper Dialogue Orientation
With many soundbars positioned below the TV, especially when the TV is a widescreen model, dialogue and vocals seem to be coming from below the people who are talking or singing. To prevent this problem, the YSP-5600 has a Dialogue Lift function (adjustable in three steps) that causes the reflecting beams from its array speakers to raise the apparent height of the dialogue to appropriate levels on the screen. You enjoy sounds and images that are perfectly aligned, just as in a movie theatre.

Compatible with the New Formats Dolby Atmos and DTS:X

The YSP-5600 supports both Dolby Atmos and DTS:X, the latest surround sound formats that have attracted a lot of attention in the movie industry. Dolby Atmos is supported by the unit when shipped, while DTS:X is planned to be supported with a firmware update.
Supports Yamaha's Own CINEMA DSP 3D Mode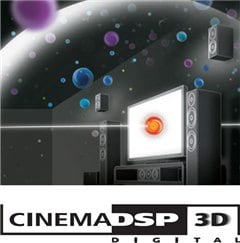 Yamaha's original CINEMA DSP 3D Mode adds an expansive height direction to the sound field, creating a rich surround space. The YSP-5600 supports this feature by using special array speakers to create vertical beams. You can enjoy the feeling of a live performance with standard sound formats, and combine this effect with Dolby Atmos or DTS:X to enjoy a more natural expansion of the 3D surround sound.
Choose One of Four Listening Modes to Match Your Scenario
The YSP-5600 is equipped with four listening modes: 3D Surround, which commands five horizontal beams and two vertical beams to recreate the equivalent of up to a 7.1.2-channel three-dimensional sound field; Surround, which uses five horizontal beams to perform normal 5.1-channel surround playback; Stereo, which uses a special vertical beam speaker as a tweeter to produce high sound quality 2-channel stereo from audio sources; and Target, which aims monaural speech clearly to a precise location in the room. In 3D Surround mode you can optionally select CINEMA DSP 3D Mode, while in Surround mode you can optionally select CINEMA DSP, providing a wider variety of sound field programmes.

Intellibeam Automates the Height Channel Settings
The YSP-5600 employs beam optimisation and sound optimisation features with the aid of the supplied IntelliBeam microphone, allowing you to avoid troublesome listening-based setup and achieve highly accurate sound adjustments that best match your listening environment. Together, these two features are called IntelliBeam. The positions of the sound beams directed at the ceiling can also be automatically set. The YSP-5600 can thus reproduce the live music ambience of a variety of rooms.

MusicCast
MusicCast er en revolusjon innen musikk streaming. Du kan anvende alle dine MusicCast produkter sammen – eller separat, du bestemmer. Du kontrollerer alt fra en og samme app, designet for å være innovativ, rask og enkel i bruk. Om du velger en soundbar, en trådløs høyttaler, en AV Receiver eller HiFi komponenter spiller ingen rolle, du velger og setter sammen det som passer ditt hjem best. Du kan senere bygge ut ditt system. MusicCast gir alle, alt, overalt. For mer informasjon, besøk vår MusicCast spesielle side.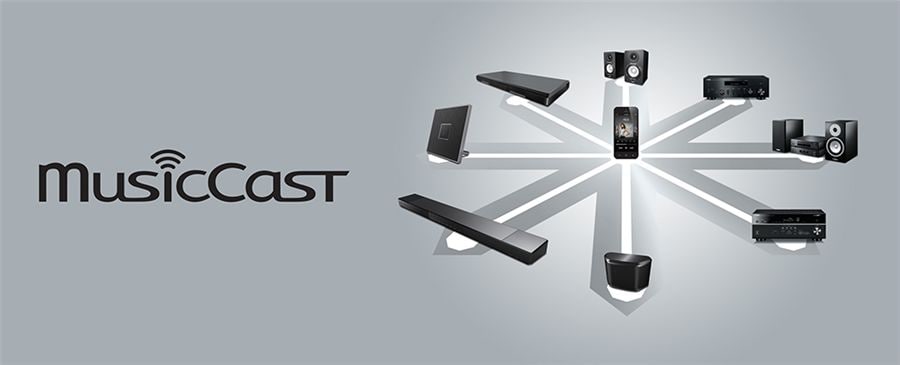 MusicCast utvider mulighetene for underholdning
MusicCast employs a high performance wireless network to deliver music and audio enjoyment. It can stream digital music content from your smartphone, PC or NAS to other MusicCast devices in your home. It can also share the music from external devices such as a TV or BD p layer connected to the YSP-5600. Audio content from Bluetooth-connected smartphones or tablets can also be streamed to MusicCast devices in multiple rooms. All MusicCast models support Bluetooth. Not only can you enjoy streaming all content from your smartphone including content from video hosting services and music applications, but you can also distribute audio to other rooms. In addition, a wide range of sound source s are supported including MP3, WMA, AAC, Apple Lossless, WAV, FLAC and AIFF.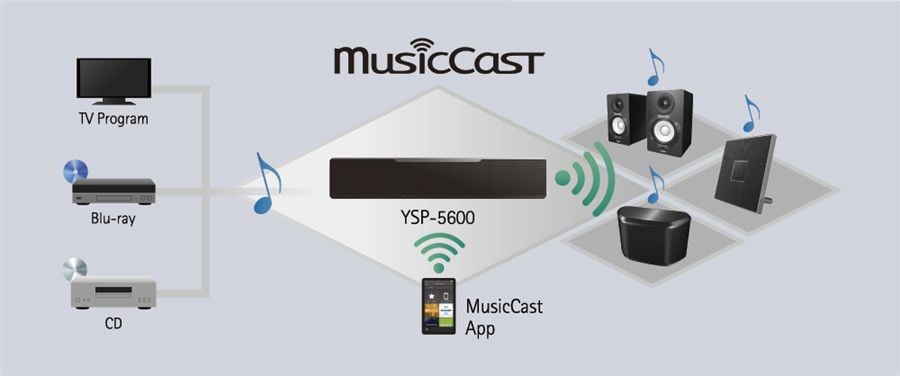 MusicCast CONTROLLER for enkel styring
The MusicCast Controller app can be used with a single MusicCast product or with multiple MusicCast products. The app features a beautifully designed display, which you can customise to your taste. Operation requires simply tapping the display, making it extremely easy to enjoy the music you want to hear. In addition, by using the YSP-5600 Beam setting or surround adjustments, you can perform detailed sound adjustment.
This app puts control of your home listening experience in the palm of your hand. It can be downloaded for free from the App Store or Google Play.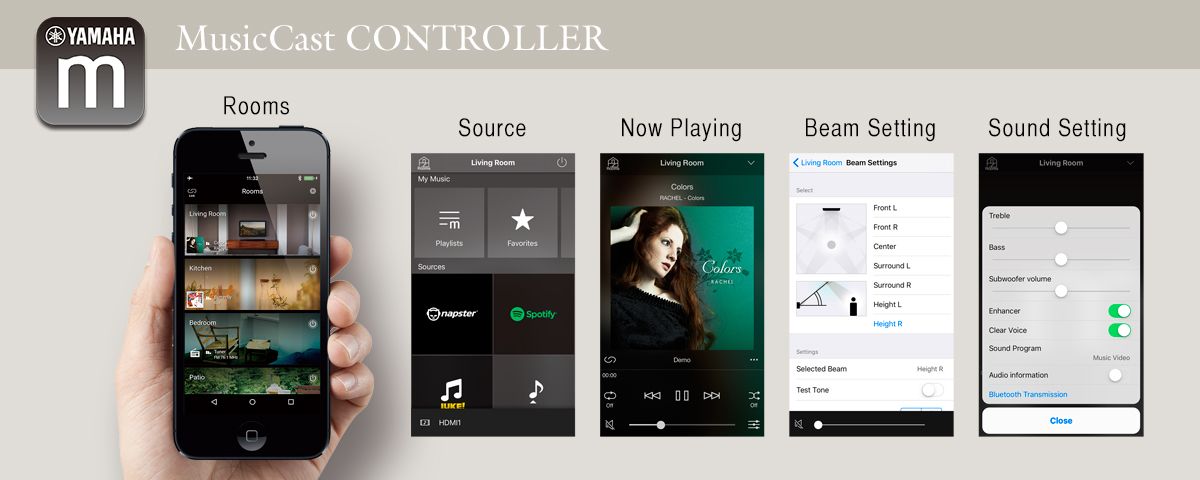 Skicka ut ljud via Bluetooth
YSP-2700 er utstyrt med den siste Bluetooth teknologien, noe som gjør trådløse funksjoner mer praktisk enn noen gang. Du kan streame musikk fra YSP-2700 til Bluetooth hodetelefoner for egne ører eller til Bluetooth høytalere.

Streamingtjenester tilbyr en stor bredde av lytteønsker
Støtte for musikktjenester som Spotify, Juke og Napster innebærer at du kommer i kontakt med et enormt spekter av musikk. Dessuten finnes støtte for internetradiostasjonen vTuner hvor du kommer finner radiosendinger fra hele verden. *Tilbudet på streamingtjenester varierer fra sted til sted.
Trådlös streaming med Bluetooth eller AirPLAY
Det er enkelt å sende over og spille musikk fra din smartphone eller nettbrett trådløst via en Bluetooth-tilkobling. Du kan også anvende den praktiske AirPlay-funksjonen for trådløs musikkstreaming fra iPhone eller iPad. Dessuten gjør Bluetooth standbyfunksjon det bekvemme at YSP-1600 slås på og av automatisk.

Eco Design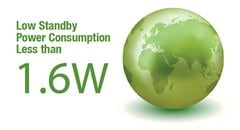 All MusicCast-compatible models feature Standby power mode that achieves low power consumption of under 3W . And taking the Eco design concept a step further, the YSP-5600 has even lower power consumption of less than 1.6W in Standby power mode. In addition, the Auto power Standby function automatically turns the power off after a set period of time with no signal elapses. This eco-design makes MusicCast thoroughly friendly to the environment.
Simple Exterior Design Doesn't Interfere with Your Viewing
The front panel and the indicator section are covered by a mesh grille, achieving a simple, elegant look. The mesh on each end curves around to the upper panel, subtly asserting surround support. The indicator section lights only when needed, to avoid interfering with viewing. Even with its special vertical beam speakers the unit is only 1100mm, 100mm smaller than the previous YSP-5100 model, and the depth is only 93mm (without stand), making it an extremely slim presence in your room.

HDMI Terminal og 4K Ultra HD Full Support med 4K60p, HDCP2.2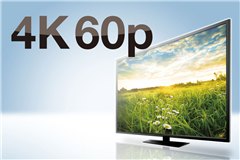 SRT-1500 har støtte for overføring av 4K video med 60 bilder per sekund så du kan nyte fult ut HD-video i 4K uten degradering. SRT-1500 har også støtte for HDCP 2.2 standard kopibeskyttelse som gjelder for 4K videooverføring.
Wireless Subwoofer Kit Included
SWK-W16 kan festes til en subwoofer for å koble den trådløst. Du trenger ikke å bruke alle ledningene mellom enheten og subwooferen, hvilket øker systemoppsettalternativer.

Supports Custom Installations
The unit provides an IR-OUT terminal as an IR path out function. This means it can detect almost any IR signal at the front to output electrical signals. It also has an IR-IN terminal for receiving remote control signals electrically from other units. In addition, it supports Control4 home automation signals, making it perfect for custom installations.
Additional Menus for Hotel Room Use
Additional menus are provided for settings such as preventing accidental operation by guests. For example, with the Turn-On Volume setting, when power is turned on the volume is automatically set to a reasonable volume to avoid the surprise of very loud sounds. The Max. Volume can block high volume settings, and the Input Lock can prevent accidental operation.
Andre nevnbare funksjoner
Clear Voice funktion som gör tal och dialog tydligare och enklare att höra
• Music Enhancer improves the sound of compressed sources
• Adaptive DRC enables volume and dynamic range adjustment
OSD på 10 ulike språk
Kan henges på vegg
• Subwoofer output terminal for system expansion